Founded by
" RUSTAM J. SUDOCZKI "
9 x World Champion from Chechnya, Russia
More than 43 years experience in various martial arts.
Combat Sambo, Aikido, Kick-Boxing and Thai-Boxing. Aikido master (1st dan) and JUDO (6th dan) and Combat Sambo Grandmaster (level 10) He is teaching Martial arts since 2001 in 6 different countries.
Records: 

876 fights (119KO) (274TKO) around the world (am and pro) MMA – Kick boxing – Wrestling – Judo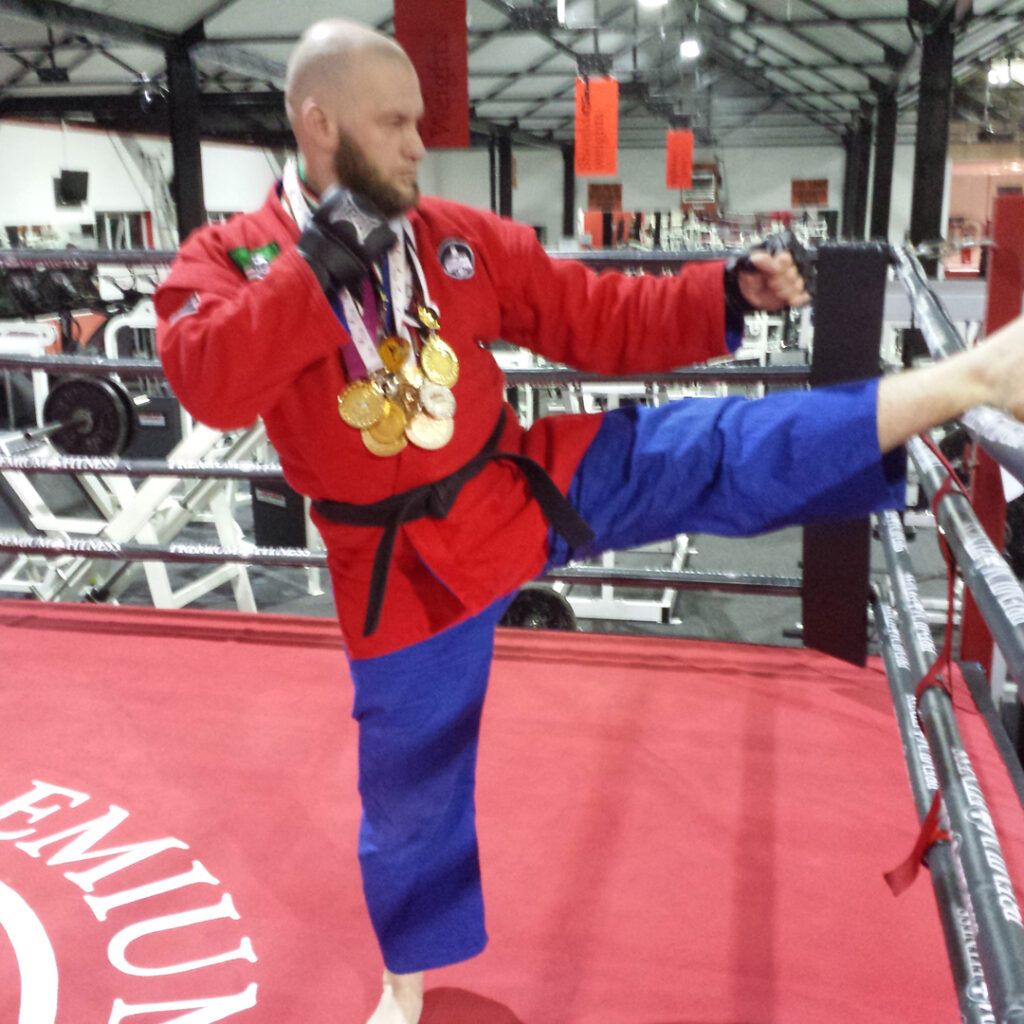 The COUNTER COMBAT CLUB team is a very successful team.
We take pride in our coaches, our serious students and successful warriors.
In the last few years, we have brought home trophies and medals from every tournament.
Our major martial arts styles is the Combat Sambo, the Russian style of MMA.
This SPORT includes all techniques of:
JUDO, WRESTLING, BJJ, MUAY-THAI, KARATE, and KICK – BOXING